Your dog and you, you have found each other.
If it weren't for those situations that ruin your day.
All of this makes you sad, frustrated, and almost despairing because:
Your life with your dog is not what you imagined it to be!
So nice to have you here. We can change this together.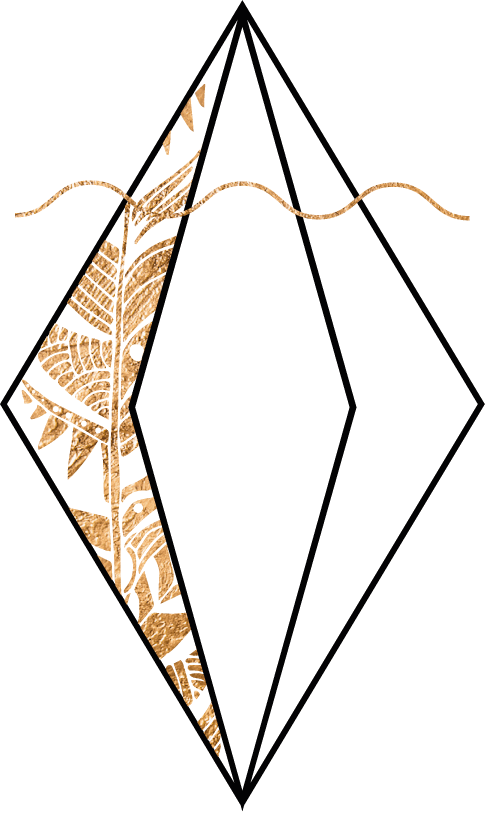 Welcome to the
VIP Dogs Academy
Here, you will receive needs-based dog training and personal development for yourself, to transform your relationship with your dog into a source of enriching energy and overcome every challenge together.
I
nervous system regulation
Experience true relaxation with your dog down to every cell in your body and discover meaningful, empowering routines that support you both every day and create a sense of genuine calm and security.
Learn how to build and strengthen a truly secure bond with your dog that provides you with the trust and confidence you need in challenging situations.
III
Establish new strategies
Find working solutions for you and your dog that address the root causes of your challenges and provide you with effective tools to navigate obstacles with safety and resilience. Discover approaches that empower both you and your dog, fostering a harmonious and fulfilling relationship built on trust and understanding.
ARE YOU READY TO ACHIEVE THE DREAM-LIFE WITH YOUR DOG THAT YOU TRULY DESIRE?
FROM COUNTLESS CONFLICTS WITH DOGS AND WELL OVER 100 TRAININGS, I HAVE LEARNED THE FOLLOWING:
To experience deep trust, security, and connection with your dog, it doesn't require dull training of symptoms, but rather a deep understanding of yourself, your dog, and making changes at the root cause.
I'm Tina, and I help people live a powerful relationship full of trust with their dogs. Exactly 10 years ago, I found myself at the point where I fulfilled my childhood dream and adopted a shelter dog.
But the dream turned into a nightmare because I didn't know how to help him overcome his fears. Every walk was a minefield, and my whole life revolved around avoiding these situations. Separation anxiety, resource guarding, hunting behavior, fear and aggression became the defining factors of our lives and turned into a golden cage. Dog schools couldn't help us. Everything just got worse.
I made a promise to give us the best life possible. So, I set out on a journey and discovered over the years how to create a valuable and fear-free life for both him and myself. Step by step, we were able to overcome our difficulties. Today, we know and understand each other so well that we know: We can handle any situation together and truly enjoy our life together.
Do you also want to finally create a secure bond with your special dog and create your dream everyday life together?
The following modules are waiting for you:
nervous system regulation
Behind most undesired behaviors lies a state of heightened excitement. This state of excitement is not limited to specific situations but extends throughout your entire daily life with your dog.
You will establish the foundation for making sustainable changes in your dog's behavior and well-being.
You will discover valuable insights and techniques to reduce your dog's excitement level and promote a calmer state of being. Understanding the underlying causes of heightened excitement will allow you to address them effectively and create a more relaxed and balanced environment for your dog.
Moreover, this module will also provide you with tools and strategies to manage your own stress and remain calm in exciting or challenging situations. By learning to regulate your own emotions, you can better support your dog and create a positive atmosphere for both of you.
building a strong bond
To strengthen your connection during walks, I will show you how to activate and maintain the invisible bond with your dog.
The relaxation achieved at home will now be brought outside. Your dog will be able to relax more and more on your walks, be more attentive, and stay connected with you.
You will feel a deeper connection and sense of partnership, making your walks more enjoyable and fulfilling for both of you.
There are also additional content waiting for you to strengthen your personal development. So that both of you can grow together and overcome obstacles on your journey.
Setting boundaries
To prevent unnecessary conflict and frustration, we will delve deeper into the topic of setting boundaries without using phrases like "No," "Off," or "Bad.
You will learn how to teach your dog in a friendly and fair manner what you expect from them. To do this, you will establish an individual communication level with your dog that both of you understand.
Through positive reinforcement and clear communication, you will be able to effectively convey your desires and expectations to your dog. This will foster a deeper understanding between you and your furry companion, strengthening your bond and creating a harmonious relationship based on mutual understanding and trust.
You will also find content that focuses on your personal growth and development beyond your life with your dog. It is important to nurture yourself and continue to expand your horizons, as this will positively impact your overall well-being and your relationship with your dog.
ALL THE TRAINING TOOLS YOU NEED
To help you tackle every challenge with your dog, we will build a toolbox of signals for you. This way, you will always be prepared and maintain your connection.
You will learn how to establish a reliable recall, the most important alternative behaviors, and need-based reward options that are individual for your dog, even without treats.
After this module, you will have everything you need to experience a relaxed, secure, and harmonious time with your dog.
TO ENSURE YOUR SUCCESS
In addition to all the content of the VIP Dogs Academy, you will also receive the following bonus materials:
One week of PreCourse and one week of Meditation Course are included to ensure you start off well-prepared.
In the bonus module Leash Handling, you will learn how to handle the long leash in a safe and supportive manner, maximizing the benefits of this connection between you and your dog.
In addition, you will learn valuable and practical alternative behaviors, giving you the ability to have the appropriate solution for every situation you encounter in your daily life with your dog.
Support and Group
In the VIP Dogs Academy, you will have the opportunity to engage in discussions and exchange experiences with fellow participants through a dedicated platform.
This community of like-minded dog owners provides a supportive space for sharing challenges, celebrating successes, and seeking advice. Additionally, me and my team will be supporting in the group as well.
We are here to answer your questions, provide clarification, and offer tailored assistance to ensure your progress and success in building a strong bond with your dog.
YOU DESERVE A LIFE WITH YOUR DOG THAT IS CHARACTERIZED BY TRUST, HARMONY, AND SECURITY, FILLING YOU WITH JOY TO THE SMALLEST CELL.
HERE'S WHAT TO EXPECT IN THE

VIP Dogs Academy
Imagine your life after the VIP DOGS ACADEMY:
IMAGINE YOUR LIFE AFTER THE VIP DOGS ACADEMY:
We were able to provide our insecure and noisy dog with more security and strengthen trust.
We have a deaf Parson Russell Terrier, who unfortunately was not with us from the beginning. She must have had some really bad experiences with her previous owner. She is a very insecure and, unfortunately, a very loud dog as a result. Through our participation in the VIP Dogs Academy, we were able to give her even more security. Routines, relaxation, and many other training exercises have integrated very well into our daily life, and the walks have become much more relaxed with our three furry friends.
Our bond is much closer and more intense. The trust has also become stronger. We are very grateful to Tina Schwarz for her support, tips, tricks, and advice. The concept is really great, and we had so much fun. The 8 weeks went by too quickly. We can only say thank you.
My dog used to go berserk during encounters with other dogs, but now he reacts much more calmly.
My biggest problem was and still is encounters with other dogs on the leash. The Coaching Content helped me the most in this regard. Before the Academy, I was completely overwhelmed when my dog would go crazy in such situations. Now, after 8 weeks, there are still stressful moments, but I can usually react much more calmly and as a result, my dog also responds more quickly to my interactions in many cases.
Participating in the VIP Dogs Academy was definitely a valuable experience for me and my dog. I will miss Tina's daily videos; with her competent, loving, and empathetic personality, she always managed to convince me that I can achieve anything I want.
Frequently asked questions
- CLICK ON THE QUESTION TO GET YOUR ANSWER. -
Everything you learn in the VIP Dogs Academy provides the optimal foundation to overcome all obstacles in your everyday life. Whether your dog is fearful, reacts aggressively in encounters, struggles with separation anxiety, or becomes disengaged during walks, these are just some of the issues you can address with the help of the VIP Dogs Academy.
No, you don't have to, although I recommend it in any case (if your dog likes them). In any case, you will learn a training and life approach with your dog that utilizes reward-based methods tailored to their needs, and it does not involve corrections, fear, startle, or pain. If your dog doesn't (yet) take treats, you will still learn ways to reward them according to their needs.
The VIP Dogs Academy is a group program that is supervised by Tina and her team. There is a group within the member area where you can exchange ideas and ask questions. Tina is committed to ensuring that you can make the most of the course for yourself and your dog. That's why you will receive direct feedback on your questions. At the same time, Tina believes that exchanging ideas is important. By considering the questions of others, you will gain a deeper understanding of your dog, the exercises, and the connections.
No, you don't have to. As a bonus content, you will have a short meditation course before the start of the Academy to make it easy for you to use them. Through the meditations, you will build a deeper connection with yourself and your dog and quickly dissolve limiting beliefs and behavioral patterns that negatively impact you and your dog.
You have access to all content until 6 months after the course has started. The supported period ends 8 weeks after the beginning of the course.
The VIP Dogs Academy is a group coaching program where you don't have the opportunity to be coached 1-on-1 by Tina. However, you can utilize the group in the members area for guidance and support.
No, you do not need any prior experience to participate in the VIP Dogs Academy. The Academy is designed for dog owners of all experience levels. Whether you have previous dog training experience or are completely new to it, the content will help you strengthen your bond with your dog and acquire new skills. Tina and her team will guide and support you step by step.
You just need an open mind.
You should allocate approximately one hour per day or per lesson. The implementation of almost all content takes place in your daily life and during your walks with your dog. The lessons are unlocked from Monday to Friday, but you can also watch them later, for example, on weekends or beyond the 8-week period. Your access to all content will remain available until 6 months after the course has started.
As a long-time trainer for dogs and coach for people, I am often speechless when I hear about training offerings from my clients and followers. Based on long-refuted assumptions, superficial and not very effective. And unfortunately, the online course world is filled with absurd stories where positive training is primarily a marketing term. Skepticism is therefore completely normal, and to some extent, even healthy.
Because every training you use for yourself and your dog influences your relationship and your quality of life. That's why it is even more important to really know what to expect.
If you are not living harmoniously and truly relaxed with your dog, it is not due to your personality or your dog's dominance, resistance, or deprivation. All the labels used won't help you change your relationship at a deeper level and bring genuine relaxation into your life. Neither you nor your dog are the problem: You have a problem. And it is important to find the cause and develop self-effective strategies to solve it.
Many trainings are either focused on changing your dog or on yourself. However, your life is more complex than generic training tips could ever grasp, and holistic development always involves both of you on so many levels.
Your successful training, which provides not only short-term improvements but also long-term success, starts with a solid foundation of a regulated nervous system, genuine understanding of your dog's learning behavior, and practical training strategies that solve your problems in everyday life. And, of course, a path that sees and allows for the needs of both of you, without compromising others.
Real needs-oriented training is more than just treats. It enables you and your dog to continually improve your quality of life, always seeking the most pleasant and effective path for everyone and allowing for true growth instead of rigid adaptation.
In my experience, the problem lies primarily in the fact that the dog has never had the opportunity to truly unlearn but has been inhibited or distracted. The training has so far focused on the symptom and never reached the cause.
Therefore, I won't give you rigid instructions but real knowledge that you deeply understand, allowing you to adapt and utilize it individually. It is important to me that you know how to solve your problems and empower yourself just as your dog does. The more you implement and actively use the Academy, the greater the changes that await you and your dog.
In any case, the Academy is a help for both of you. In cases of imminent danger, which applies if your dog harms other beings or his quality of life is greatly affected, you should always seek additional support locally. You can find recommended trainers at IBH eV and Pet Professional Guild. However, you are still welcome in the VIP Dogs Academy.
Are you ready to create your dream everyday life with your dog?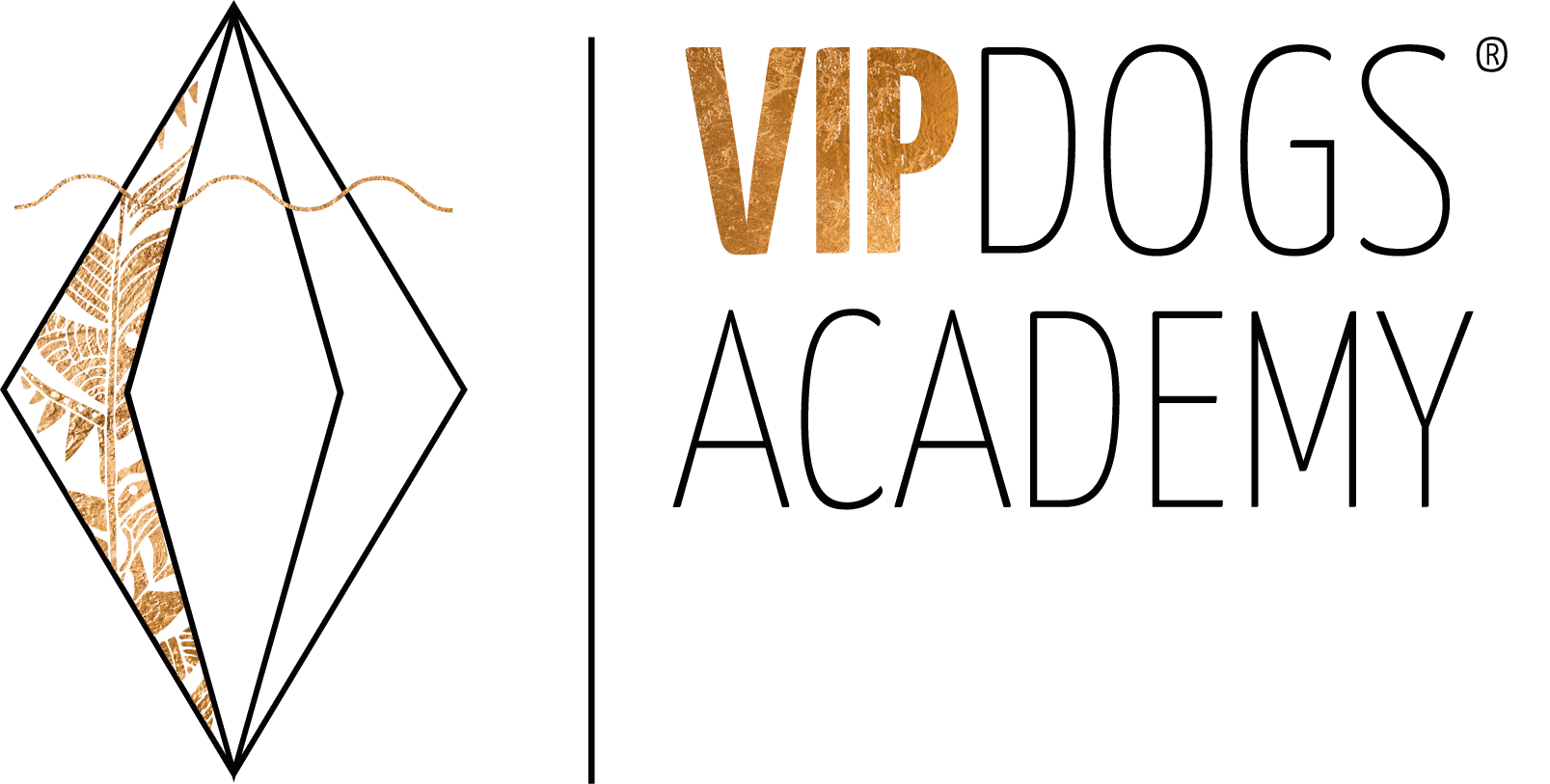 IN 8 WEEKS, LEARN HOW TO CREATE YOUR DREAM EVERYDAY LIFE WITH YOUR DOG, WITHOUT DOMINANCE AND FEAR, BUT INSTEAD WITH
NERVOUS SYSTEM-SENSITIVE TRAINING

AND THE STRENGTHENING OF YOUR OWN

PERSONALITY

.
HERE'S WHAT TO EXPECT IN THE

VIP Dogs Academy
Here is your invitation to build a new foundation of trust.
Realize your dream - everyday life with your dog.
Your waitlist - price for the next start fall/ winter 2023:
555 €
4 installments

à 144 € available
This is how the VIP waitlist works:
1. Please enter your information on the VIP waitlist here, and I will send you all the information before the start.
2. You will have the opportunity to sign up for the VIP Dogs Academy at the VIP waitlist price of 555 €, instead of the regular price of 666 €.
3. You will embark on a new journey in fall/ winter 2023, filled with deep trust and connection with your dog. ♡
You will be added to my newsletter, where you will receive information about living and training with dogs, updates on my products, and you will also be on the VIP Waitlist for the next enrollment of the VIP Dogs Academy. Please refer to the privacy policy for all information regarding data protection.